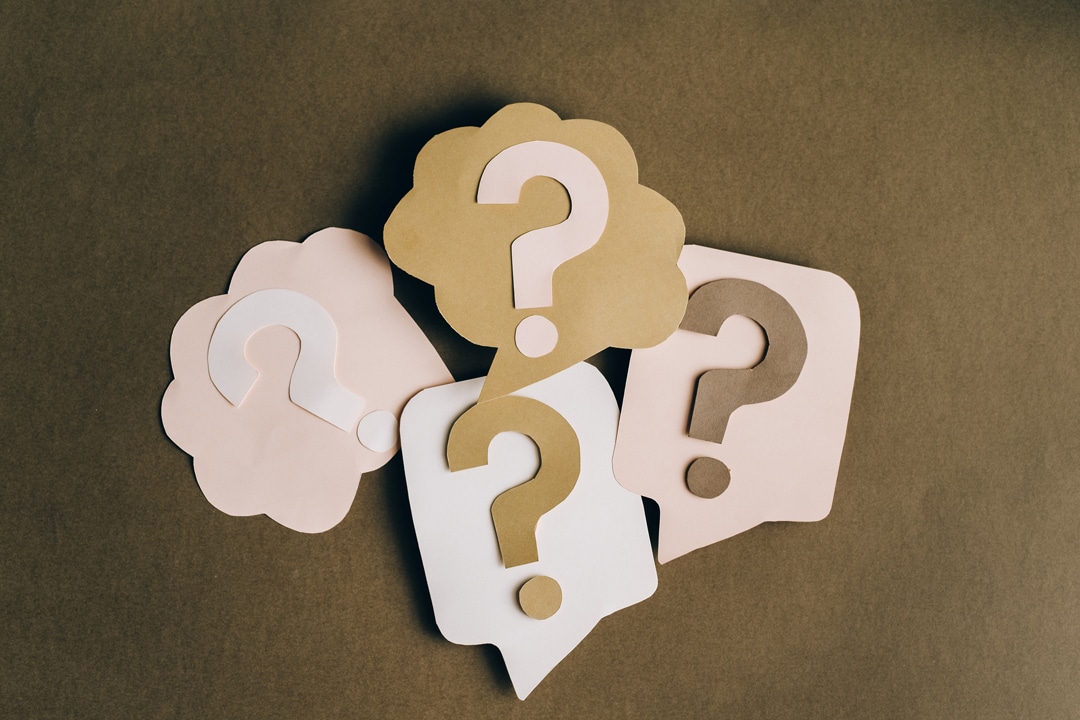 Nowadays, the question is not whether you have a website, but whether you have a WordPress website. WordPress is now the most widely used content management system in the world and is known for its simplicity and ease of use. There are countless possibilities with all the themes and plugins that WordPress offers. Almost anyone can build a website with WordPress and that's fine is this digital age. In this article you will read the frequently asked questions about WordPress
7 frequently asked questions about WordPress
Our WordPress specialists have listed the frequently asked questions about WordPress, with the answers of course. With this, we hope to get you started in using WordPress. If you have any burning questions after this, feel free to contact us! Start a live chat or call us at 030 20 72 488.
1. What is WordPress?
For the real beginners, we like to first explain what exactly WordPress is. It is still sometimes thought that WordPress is a kind of program for blogging, but it is much more than that. As we wrote earlier, WordPress is a content management system that allows you to build and manage a website. We call it a website now, but it is also possible to blog with it or even start a web shop.
2. Is WordPress free?
WordPress is open source, which means that anyone can see and modify the code of WordPress. So you can download and use WordPress for free, but that doesn't immediately mean you can actually set up a website for free. If you want to put your own website online then you need a domain name and hosting . This is where you will need to invest money. There are many different packages offered for this. If you choose the cheapest option then it will affect the speed and quality of your website.
3. What do I need for WordPress?
To get started with WordPress, you need three things. We have already named the first two: hosting and a domain name. Next, you'll start designing your website and that includes a WordPress theme. A theme is actually a kind of collection of files that define the look of your website. There is a wide range of free themes available, but should you have specific requirements for your website then it is more likely that you will have to pay a bit for a particular theme.
4. Which theme should you choose for your WordPress website?
The choice of your theme is, of course, very personal. Of course you should look at what you like, but it is perhaps even more important to look at the functionalities. We assume you have a goal when you start building a website. Keep this goal in mind when choosing a theme and see if the theme offers the features you need. Your theme should be able to support and complement the content of your website.
5. How do I make my WordPress faster?
There are several ways to make your WordPress website faster, but the foundation lies with a good hosting company. In fact, a good hosting company will provide a fast server. A less-than-perfect hosting company will let you share space with others, which can make your website slower if someone else's website is heavily visited. So how do you find a good hosting company? Often it has to do with price anyway. A good hosting company will almost never be one of the cheapest options.
6. Is WordPress secure?
On various websites you will frequently see passed that WordPress is easy to hack. We ourselves also warn against this, but we also always make the comment that you yourself have a lot of influence on the WordPress security of your website. If you maintain your WordPress website properly, and above all keep updating it regularly, then your website will be just as secure as any other website. That doesn't mean you'll never be hacked, but at least you're not easy prey. By choosing secure passwords, updating regularly and doing other maintenance, you are not nearly as interesting to hackers.
7. Can I maintain my website myself?
Basically, anyone can maintain their own website, but you also have to be willing to put in the time. Unfortunately, maintaining your website doesn't happen in the blink of an eye, so you really need to sit down and do this. The danger of this is that this chore is "forgotten" or given a very low priority, while it is really very important to pay attention to it. This is often only realized when it is already too late, when one suddenly gets a white screen (error in the code), can no longer log in(possibly hacked) or there is strange content on the website (also possibly hacked). So choose to maintain your website and actually do it, or outsource it. It will be an investment for a while, but wise in the long and short term.
Contact us
Hopefully you can now get started with your new WordPress website. In addition to these frequently asked questions about WordPress, do you have any questions? Feel free to ask, our WordPress specialists are happy to help. We also wrote another blog on how to build a website. If you have a question regarding your website, you can reach us at 030 20 72 488 or just start the live chat!
Good luck!