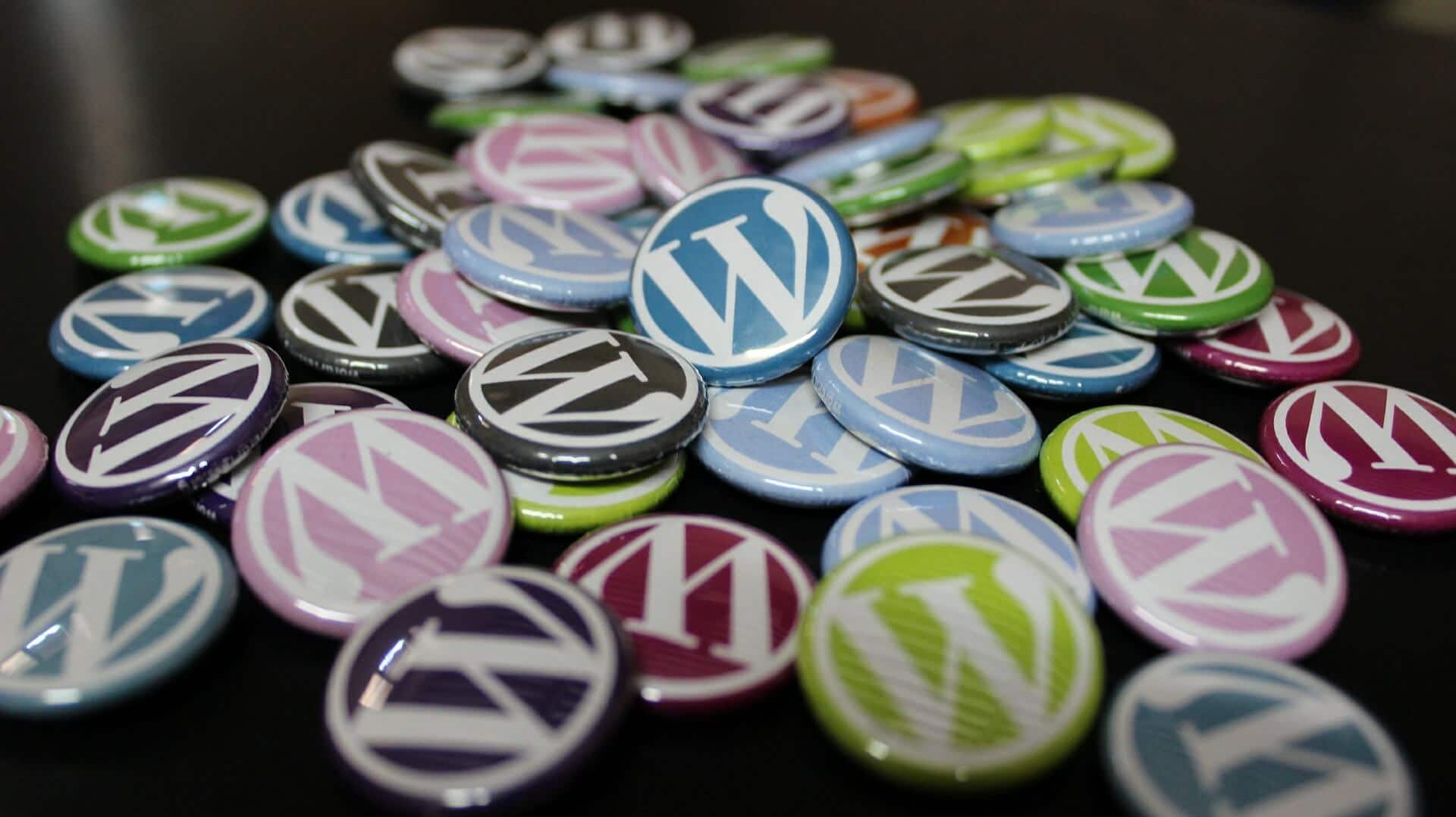 As an entrepreneur, it may be that you do not manage one but several WordPress websites. To manage these different websites in an efficient way there is a method, called WordPress multisite. This way you can manage all your WordPress websites from one central place.
What is a WordPress multisite?
Think of it as a network of WordPress websites that you manage from one WordPress installation. Within such a network you can make as many websites as you want to work, but also, for example, build a multilingual website, or work with different users on websites or blogs. One of the most well-known WordPress multisite networks is WordPress.com.
What are the advantages of a multisite?
A multisite network can offer many advantages:
All websites can be managed from one dashboard.
All updates can be done from the main installation.
As an administrator, it is possible to install themes and plugins for the entire multisite network.
It is possible to give different users access and have them managed separately.
What are the disadvantages of a multisite?
Although using a WordPress multisite offers a lot of convenience, there are also some disadvantages. When one website is down or, for example, hacked, this will have an immediate effect on all websites. These websites depend on one main installation. In addition, not all WordPress plugins work on a multisite network. So you have to take that into account.
Reasons not to choose a multisite
A multisite is therefore not really suitable if:
You manage websites that are very different from each other in terms of structure, themes and plugins;
Your specific or custom made themes and plugins run on your websites;
You work with individual databases;
All, or most of the websites, need their own IP address.
How to start a multisite in WordPress?
On any WordPress website you can create a multisite, but before we explain how to start a multisite in WordPress, we would like to point out the fact of the importance of a good hosting party. All websites within a multisite network use the same server. A simple shared hosting package will not always be sufficient, but that of course depends on the functionalities on the websites.
You need an existing WordPress website
Activate multisite for your WordPress

Activating a WordPress multisite is not complicated. If you already have an existing WordPress website, you really only need to edit the 'wp-config.php file'.

Back up WordPress

Before something immediately goes wrong in, for example, the configuration, make a backup to be sure of your data.

Edit the wp-config.php

In the wp-config file, look for the following line:

/* That's all, stop editing! Happy blogging. */

Then, above that, add the following code to the file:

/* Activating Multisite */
define( 'WP_ALLOW_MULTISITE', true );

Save the file

You have now activated the multisite for your WordPress. However, you're not done yet.

Complete the following step-by-step plan

6.1. Deactivate all plugins
6.2. Go to the WordPress admin and click on 'my sites > network management > settings'
6.3. Indicate what roles other WordPress users have
6.4. Also check if the network settings are correct
After these steps, you should have a working multisite.
New WordPress installation
When you perform a completely new installation, you can choose to install the multisite functionality during the installation. You don't have to make any manual adjustments after that.
How do you set up a multisite?
You can build a multisite in different ways. You choose the structure yourself, consisting of subfolders, subdomains or multiple domains. If you prefer to use subfolders, you can start right away. If you choose subdomains or multiple domains, it is important to pay attention to the following:
Use of sub-domains
When using sub-domains, it is necessary to make an additional adjustment in the 'wp-config.php file'. Open the file and add the following lines:
define('MULTISITE', true);
define('SUBDOMAIN_INSTALL', true);
$base = '/';
define('DOMAIN_CURRENT_SITE', 'domein.nl');
define('PATH_CURRENT_SITE', '/');
define('SITE_ID_CURRENT_SITE', 1);
define('BLOG_ID_CURRENT_SITE', 1);
Replace 'domein.nl' for your own domain name and save this change.
Use of multiple sub-domains:
When it comes to multiple sub-domains, you will have to use domain mapping. Since WordPress 4.5 this is possible without a plugin. You can reach the different sub-websites under different domain names by going to 'sites all sites > ' via the menu. Adjust the 'site address (URL)' field of each sub-website to the domain name you want to use for that website.
Addition to a multisite
Through these steps you can also choose to create a website with subsites in different languages. There are also plugins that can support this, for example 'Polylang', 'WPML' or 'Multisite Language Switcher'.
Check out our blog about WordPress in multiple multi-language languages.
Multisite right for you
A multisite can therefore be recommended if you want to manage multiple or all websites from one dashboard. It can save you a lot of time, reason enough to at least try it out, right? The choice is yours.
Need help? Get in touch!
Do you not yet know whether it is suitable for your website or are you not technical enough to tackle this yourself? Ask our WordPress specialists. If you need help with this, we are here to help you! Call us on 030 20 72 488 or start a live chat! Also check out our WordPress Maintenance Packages.