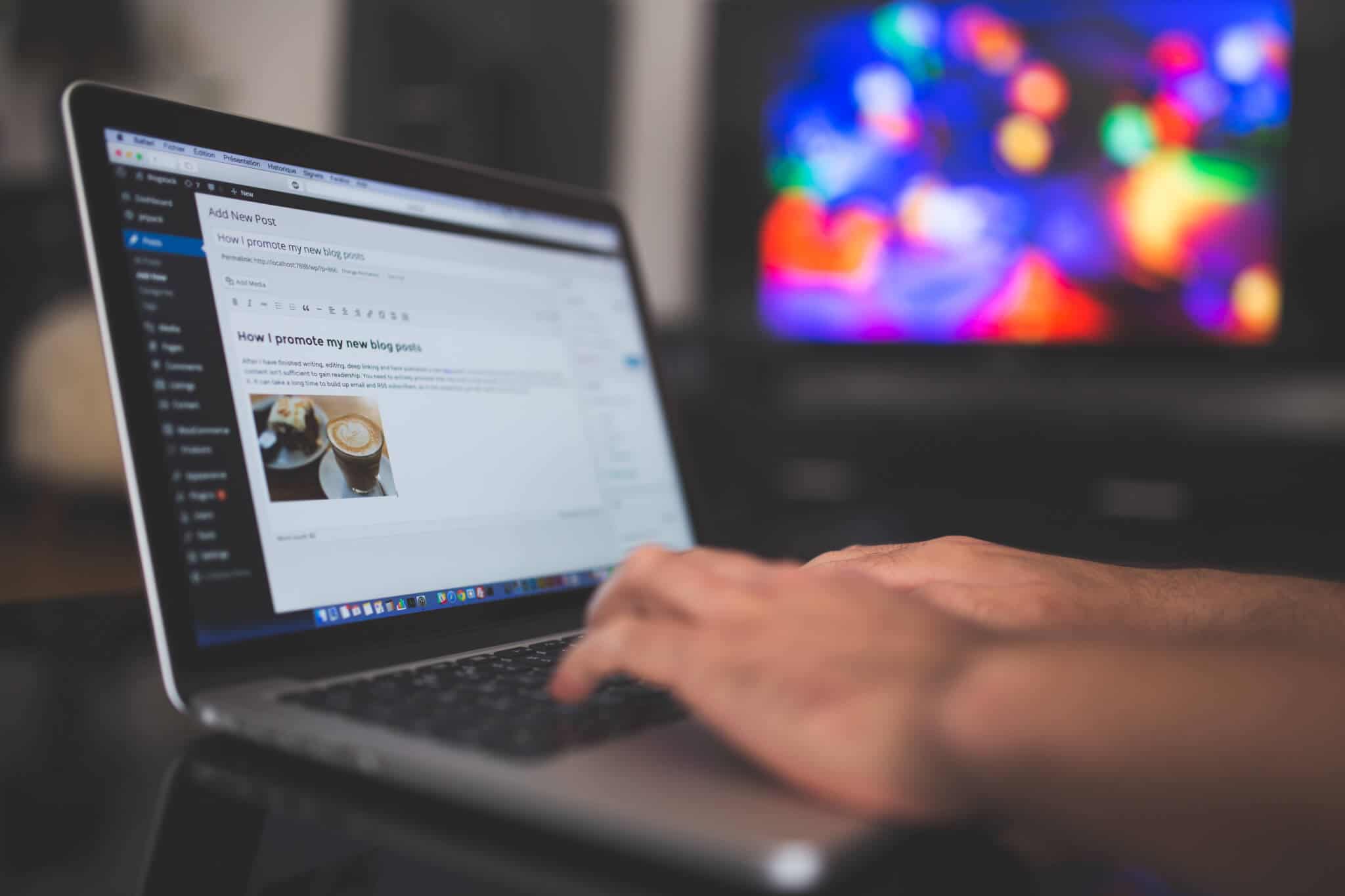 WordPress is a CMS in which you can create a blog or website fairly simply. Because of the user-friendliness of WordPress, you can already build a professional website without any knowledge of code language or programming. Still, we see a number of mistakes recurring regularly among start-up bloggers or WordPress users. And we want to save you from that! Read on quickly to find out how you can avoid making the most common beginner mistakes in WordPress.
Make backups
Nothing is more frustrating than having all your work go for naught. Even in WordPress something can go wrong sometimes, so don't let it happen to you and always make backups! You really don't have to worry about backing up every day, but do it regularly. It is so common for people to not know how to backup, or worse, people who think they don't need it. We can quickly disabuse you of that dream: you will not be an exception….
Update regularly or outsource this
Make sure your website is completely up-to-date by making regular updates. After all, updates provide security for your website, bug fixes and new features or improved performance of widgets, themes or plugins. To ensure that the website continues to work smoothly, these updates are essential. No time or knowledge on how to update your WordPress safely without problems? Outsource the maintenance to us, we are specialized in this!
Good WordPress web hosting provider
Don't try to skimp on your WordPress provider. The lower the provider's price, the more users on the server. We understand that you don't want to spend unnecessary money on your website, but the provider is the engine of your website. Low quality and speed will start to cost you visitor numbers! Choose a provider and hosting package that fits your needs, depending on the size of the website, its functionalities and the amount of traffic. Check out Flyhost for more information on good web hosting!
Be picky with plugins
Plugins can do a lot of add value to your website, but be careful not to overdo it installs. Be choosy, if necessary run through all your plugins and consider whether they are really have an important function on your website. If so, enjoy using it! So don't, delete! Indeed, the number of (bad) plugins affects the Speed of your website. And speed is an important factor when you're visitors and wants to keep Google happy. And you want to.
Valuable Content
It sounds so logical, but it is all too common that there is little to no, or even incorrect information on the website. In addition, websites nowadays are not only used to provide an address or phone number to look up. If all goes well, the visitor does not need to even more to your website and see that already stands on Google. Offer your visitor so offer valuable content and give him or her a reason to visit your website stay and come back.
Good permalinks
A somewhat less obvious tip: make sure you have good permalinks. A permalink is a permanent link, the address of your page or post. When you create a new page or post then it doesn't automatically create a good readable url, but you have often deal with a url with letters, numbers and punctuation mixed in. Readable urls are essential for search engines. By putting important information in put the url, Google can determine what your page is about. This in turn leads To better findability for visitors.
Customize the subtitle
After installing of WordPress, WordPress uses the default subtitle 'And another WordPress site'. This is also how it will appear in Google and it doesn't look very professional. Therefore, adjust your subtitle immediately. You do this under 'Settings > general'. In the subtitle, use important keywords of your product or service. This way, a potential visitor knows immediately what he or she is dealing with Gets.
Extra Tip: WordPress also creates a sample page and a sample post during installation, with the text "Hello world, welcome to WordPress." Discard this page, because Google also includes this page in its search results. This page actually reveals right away that you are a beginner. Moreover, it stands rather strange. Should a visitor land on this page he or she will read a text that is addressed to you and not to your visitors.
Enable contact / interaction
It is important To be able to have contact with your visitors. This can be done in several ways, for example, a newsletter, sign-up form or social media. Consider what best suits you and what you can invest time in. It naturally has No sense in referring to your social media channels when there is a radio silence prevails. People want to be kept informed and be able to ask questions ask, choose the best means of communication to do so.
Optimize for search engines
Engage in SEO is important for becoming, and of course staying, visible in Google. Search Engine Optimization always sounds so complicated, but with a few features on your website you can already optimize for a good position in Google. For example with keywords, use them in your domain name, in the url of the page, in the title of your page and in the headings on the page. Thus, it can Don't miss out on what your company stands for.
Install Google Analytics
Measuring is knowing. Google Analytics is a tool that can tell you about the statistics of your website, think about the number of visitors, where the visitors come from, where they click on and via which device they visit your website. Important information you need to act on. It would be a shame if you were constantly in the wrong pond is fishing.
And so there are many more tips and tricks, but we hope this will already save you a lot of time and hassle. Still not quite getting there? If so, please contact us. We wish you good luck and fun with your WordPress website!