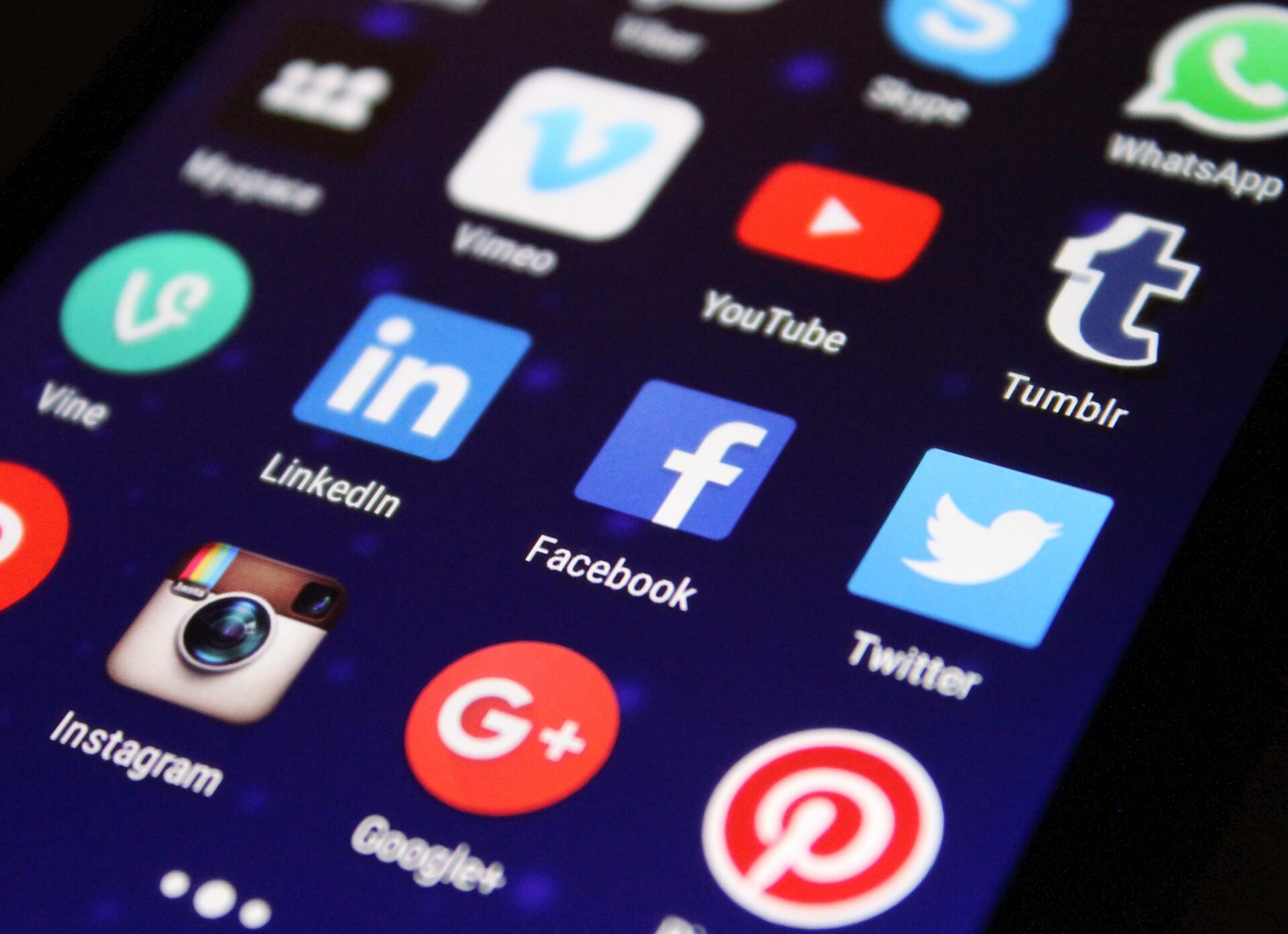 Social media plugins, widgets and shortcodes
Social media is becoming increasingly important. Many people use different social media side by side, with which you as a company would be wise to also be visible on as many channels as possible. In addition, visitors want to be able to switch easily from one platform to another, without having to log in again and again in the process. By creating links to social media channels on your WordPress website, you ensure that visitors stay and do what you have in mind.
Social media links
For example, if you have a Facebook promotion and want to direct your visitors to Facebook via your website, then such a link is important. But also, for example, if you regularly update your Instagram account with new photos, you will naturally want to share this with your website visitors. Creating a link to Instagram is a must in this case, this will allow visitors to effortlessly switch from your website to your Instagram account for the ultimate multi-channel treatment.
Targeting the right audience
The big advantage of using social media channels is also that you can reach more people. Also people you didn't know would also buy products from you. Think of new target groups such as young people or just older people. Because by using specific social media channels, you can also reach the very audiences you have in mind. And by using these links skillfully, it doesn't take any extra work for you to post blogs directly through. Instant, error-free and visible at the same time. WPOnderhoud.nl has a lot of experience in creating these links. We are happy to support you in this for the ultimate marketing treatment.
Social media plugins, widgets and shortcodes
By using widgets, you can link visitors directly to social media channels. This involves, for example, placing a button on your website that links to Instagram. Shortcodes can also help you link to social media channels. Shortcodes allow you to easily create buttons that lead to your social media channels.
What can you do with these plugins?
There are different types of plugins to connect social media channels with your WordPress website. There are plugins that allow visitors to share content through their own social media channels such as Twitter, LinkedIn and Facebook. This link has the advantage that with a simple click by the visitor, you can reach all friends/followers of this visitor. There are also plugins that provide a linkage of content between different channels. Where, for example, you post a blog on your website, after which it is immediately and without any action on your part, also posted on your social media channels.
In this case, for example, on LinkedIn and Facebook. The advantage of this is that you enter something once, then it is immediately linked through and is immediately visible on multiple social media channels.
The 10 best social media plugins
We've picked out a few handy plugins for you. In the description, you can read whether it is useful and ultimately applicable to your WordPress website. Here are our recommendations:
Contact us
Are you still looking for another plugin or do you have a question about your (online) marketing? Contact our WordPress specialists and they will be able to help you further. You can reach us at 030 20 72 488 or start a live chat.