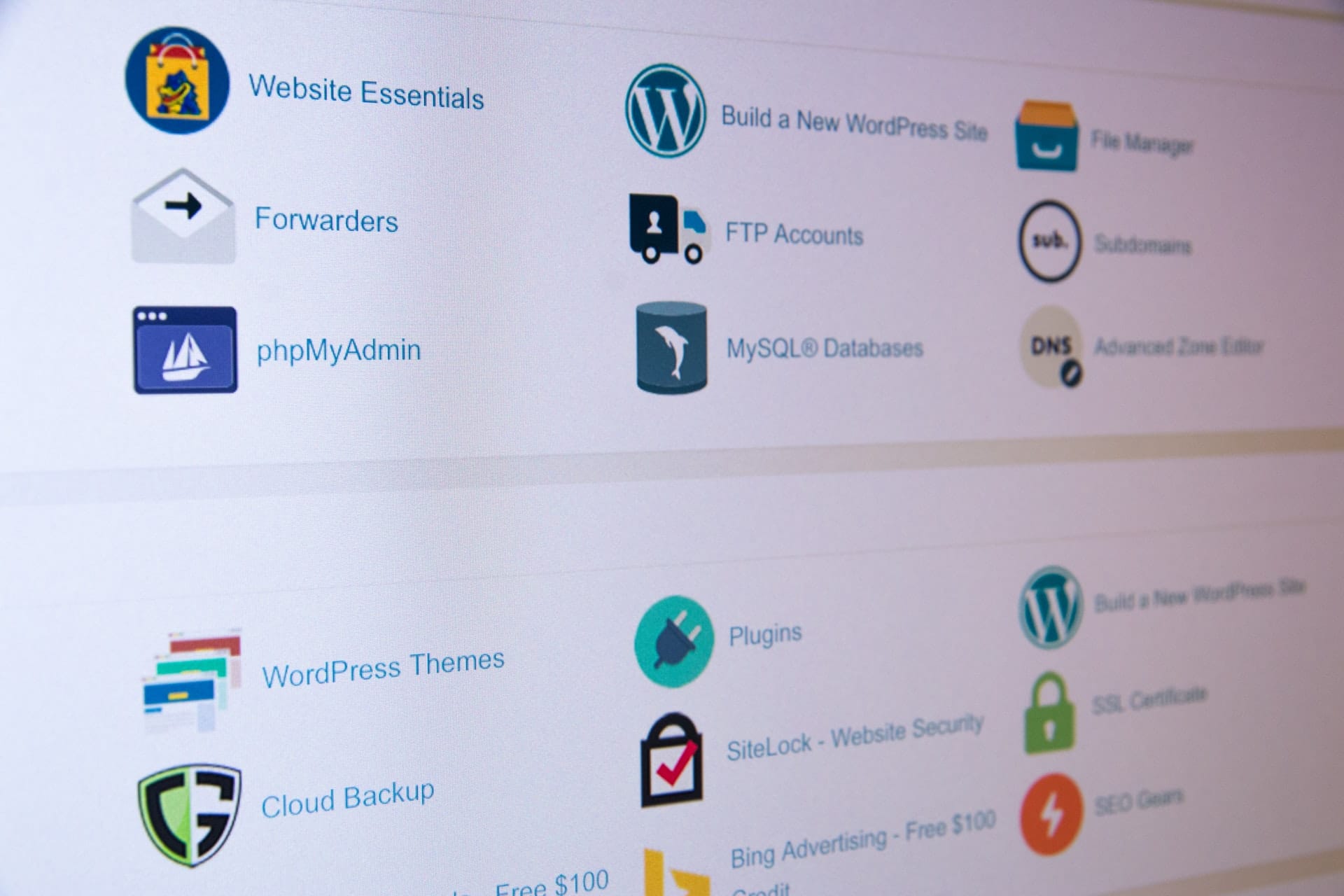 The abbreviation FTP stands for File Transfer Protocol. This is a protocol that facilitates the exchange of files. If you are going to upload files to your website, you will undoubtedly use this protocol.
Over the years, FTP has changed quite a bit. For example, a new variant of this protocol has appeared: SFTP. Compared to FTP, that variant is a lot safer, so more and more people choose SFTP. However, you do need an encrypted connection for this.
What are FTP servers?
The terms FTP and server go hand in hand with each other. To be able to exchange the files, you need an FTP server. This is a server or hosting environment of your webhoster; that is the party with whom you host your website.
Through the FTP server you can then transfer the files safely.
To be able to use an FTP server, you need an FTP client. This is special software that makes it possible to transfer files to a remote computer. Within the world of FTP clients there are actually two variants:
Tools like DirectAdmin and cPanel: some hosting companies choose to offer a tool via an online FTP server. Through such a tool you are able to send the files to a remote computer. The fact is that these tools are anything but simple and uncluttered.
FTP programs: over the years there have been several FTP programs on the market. Filezilla and WinSCP are the most popular variants of this; we would like to tell you more about Filezilla below.
FTP
Want to upload files to your website? And you don't have access to the backend of your website? Then it is interesting to use FTP. With this protocol you can easily and quickly upload files to your website. However, you must know exactly what you are doing.
When do you need FTP?
Have you created a website with WordPress and do you 'just' have your login details at hand? Then you can log in with your login details and make the desired changes via the backend.
However, have you created a website with a different system? Or for some reason you can no longer get into the backend of your WordPress website? These are all situations in which FTP comes in handy all too well. By working with an FTP server, you can still adjust your website to your liking.
If you have created an FTP connection, however, you can do even more. For example, you can also rename files, update code on page or delete existing documents. Especially if you do this with Filezilla, this is relatively simple.
Set up FTP connection
Before you can get started with the above activities, you need to make some preparations. For example, you need FTP login details, you need an FTP client and you need an FTP server.
FTP credentials: to set up an FTP connection you need a username, password and host. You would also have to enter a certain port; in a standard situation, this is port 21. How do you get these login details? In almost all cases, these can be found at your webhoster. Log in to your web hoster and search for these FTP credentials.
FTP client: as mentioned above, the FTP client is the software you need. We advise you to use Filezilla for this. This system is smart, easy to use, speaks for itself and does its job well. Additional advantage: Filezilla is completely free to download/use!
FTP server: in order to eventually transfer the files, you need to establish a connection. To make this connection, you need an FTP server. For example, you can create this server via Filezilla, after which you can transfer the files.
Do you need technical knowledge for FTP?
Yes, it is nice if you have technical knowledge. Especially if you are going to transfer the files, you have to do this in the right way. In the unlikely event that you make a mistake, you can make your entire website offline. Therefore, make sure that you really understand how FTP works and how an FTP client works.
Before you get started with FTP, you should therefore delve into the above step-by-step plan. Check carefully what your FTP login details are, download Filezilla directly and immediately set up an FTP server. Through the FTP server you can then make the desired adjustments to your website.
FTP – Filezilla
To get started with FTP as well and quickly as possible, we recommend Filezilla. This FTP client works flawlessly, is clear and does what it has to do. An additional advantage is that you can download Filezilla completely free of charge.
Can you always use Filezilla? You will of course need an internet connection for this. As long as you have that internet connection, you can use Filezilla from any laptop or computer. This FTP client is suitable for both Windows and Mac.
Conclusion
Is it easy to get started with FTP? No, it is certainly not easy in principle. In order to make changes to your website in the right way, you really need to know what you are doing. Before that happens, you may need to delve a little more deeply into FTP.
Can't figure it out at all? No need for the man! You can always contact us; at WordPressonderhoud.nl we have a lot of knowledge of FTP. We quickly set up an FTP server for you, we help you solve problems and we take all the work off your hands. Do you have ears for our services? Feel free to contact us; you can do this via a live chat, via a contact form or on telephone number 030 20 72 488.