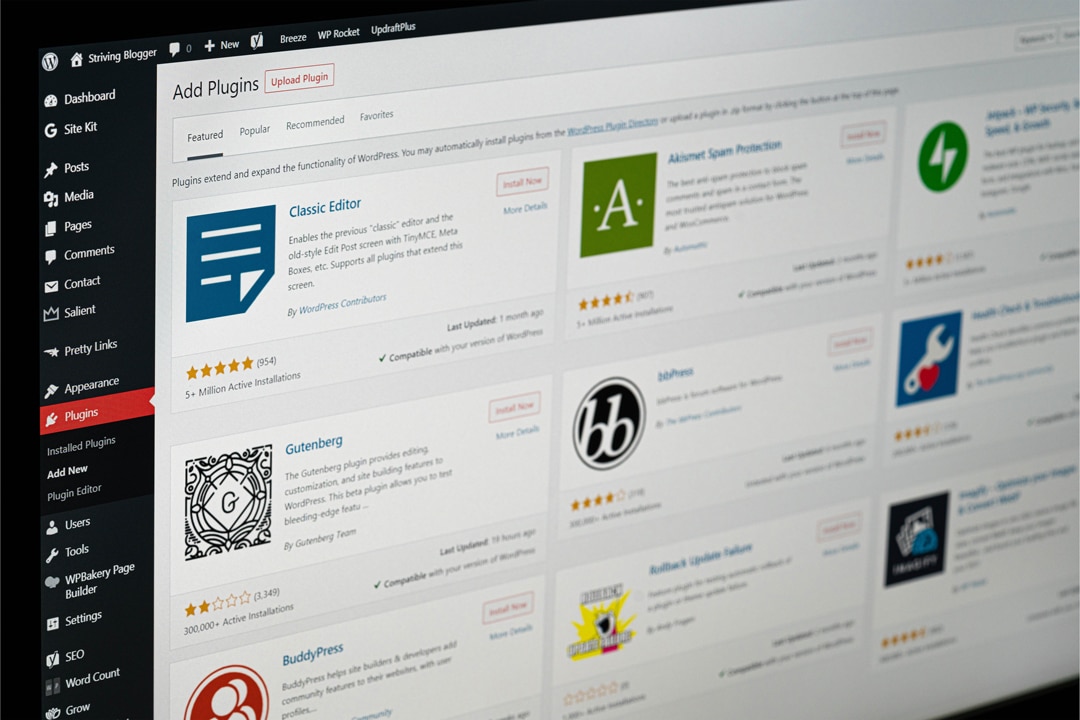 Although WordPress is already very user-friendly, nowadays it can all be much easier! Since the arrival of page builders plugins, you can design your WordPress website even more easily, without needing any technical knowledge.
What are page builders?
The page builder plugin converts your design into a code. Instead of being presented with all the complicated codes, you immediately get a visual representation of how the page will look to the visitor. And that almost with only the use of your mouse. For the creative web designer, a page builder tool is therefore ideal.
Why use page builders?
Page builder plugins offer a solution for web designers and website administrators, among others. Such a plugin makes it much more accessible to build a WordPress website, so you are not necessarily forced to work with a programmer anymore. In addition to the fact that you will save a lot of costs, you also keep much more control over the design of your website. Previously it was a lot more difficult to adjust a part of the website, but with a page builder you can easily change the style, a function or a color.
What are the disadvantages of page builders?
As this blog shows, page builders give you many advantages when creating a WordPress website. However, there are unfortunately also disadvantages to using a page builder plugin. Once you have made the choice to use a page builder plugin, it is difficult to go back to the old way of working. It is of course possible, but then the content of your website will also be lost. Not only the text, but the entire layout with the columns, icons and images will disappear. The same will happen if you switch to another page builder.
Updates, support and price
In addition, the use of most page builders is not free. For some you pay a one-time fee, but other plugins charge an annual fee for updates and support. Another disadvantage may be that the possibilities of the page builders are so extensive that you can play with them for hours. That is of course nice, but it also costs you a lot of time. So avoid getting lost in the design process and being able to distinguish the small things from the big things.
Overview of the best page builder plugins for your WordPress site
There are many different page builders plugins on the market, but which plugin is the best? Unfortunately, there is not really an answer to this question, because everyone will have their own preferences. That is why we have made an overview of the, in our opinion, best page builder plugins. Broadly speaking, most page builders work the same, but we've highlighted the special features for you.
---
---
---
---
---
---
Summary
The best and most user-friendly page builder is Elementor. A well-known plugin among the developers because you can easily extend Elementor with custom features and also has a pretty large community. The support is easily accessible for questions and problems.
The choice is now yours. It will take you some time to choose the best page builder plugin for your WordPress website, but it may help to make a list in which you distinguish the following things from each other: price-quality ratio, simplicity and speed or possibility of expansion.
Contact us
After this blog, do you not know which page builder best suits your needs or do you have questions about your page builder? Our WordPress specialists work with WordPress on a daily basis and can advise you well in this. Call us on 030 20 72 488 or start a chat. We're ready! Also check out our WordPress Maintenance Packages.