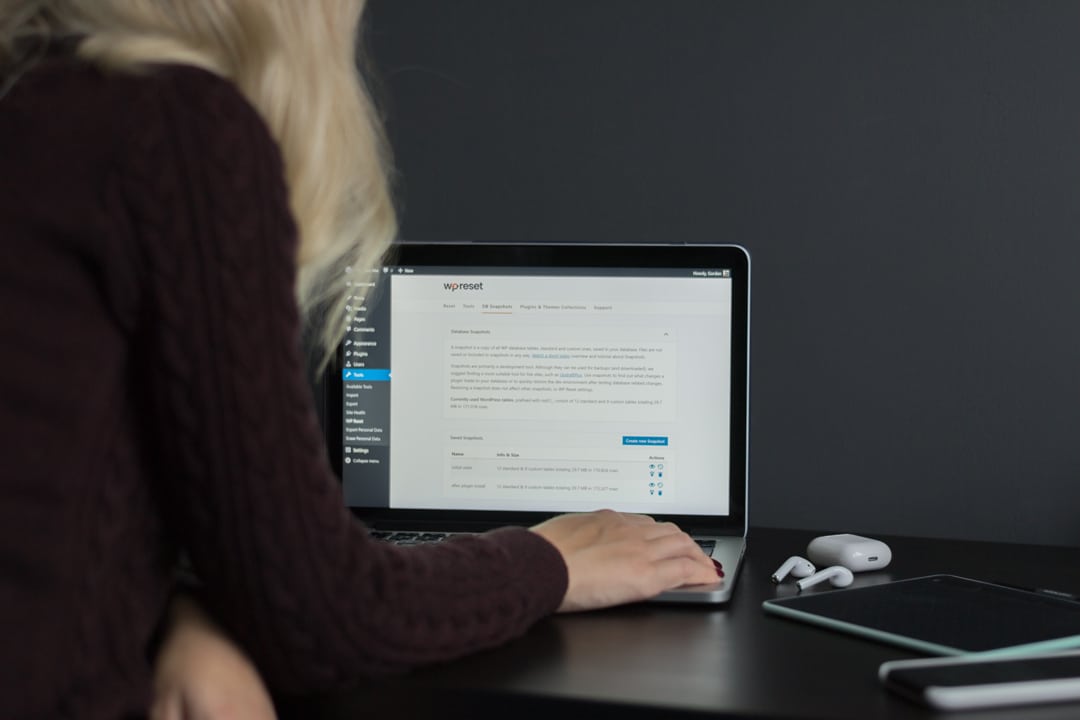 Our previous blog was about why you should build your website in WordPress. Not read it yet? Then click here. Now we may have convinced you to start with WordPress, but now what? Is it really for everyone to create a website? And what all do you have to look out for?
You too can create a website!
Let's start with an answer to the First question: can anyone create a WordPress website? Here we dare actually answer yes. Even if you have little to no technical have knowledge then you will succeed in WordPress to create a website! But… If you start out wrong, and you just start doing something, it can be a very become a time-consuming chore. And it is precisely that time that you as a (start-up) entrepreneur will probably don't have. That's why we take you step-by-step through the process of Building a WordPress website.
The foundation of your website
To build a website you need three things needed: a domain name, a hosting package and a CMS (content management system). A domain name is a unique name on the Internet and refers to An Internet address where your website is hosted. Web hosting is basically the Renting a piece of space where you have the website and your files. You can buy a domain name and hosting package from several places. In a CMS Build and maintain your website. For this you then use, in this case, WordPress.
Getting Started in WordPress
After ordering and receiving your login codes you can start using WordPress. If you go to your website (on your domain name) then you will most likely see on your screen a WordPress website with the text "Hello world!", or just in Dutch. This is actually already a working website with a standard WordPress theme. After logging in you will see the WordPress dashboard. If you are doing this for the first time sees you may have lost your way for a while, but don't be afraid. You don't have to immediately understand everything. In the process, everything will be a little bit become clearer.
Dashboard tour
To get a bit of a handle on the WordPress dashboard we walk through the menu bar on the left side step by step:
1. Dashboard
The dashboard is actually a kind of home page. In the submenu you will see the item 'updates', here you can perform all updates of the themes and plugins directly.
2. Messages
In posts, you create the blog articles. In this item you can create, write, edit, publish or schedule the posts. In here you can also find all your blog articles and see their status (draft or published).
3. Media
In this item you can upload all your files. Think images, videos and documents. In addition to this method, you can also upload images in the text editor itself.
4. Pages
Pages are the pages of your website, such as the "about me", "contact" and "product" pages. So here you can create, populate, edit and publish the pages.
5. Comments
In this item you can see who has commented on your blog articles. Sometimes you have to approve these comments from WordPress first.
6. Display
In view, you can customize the design and layout of website, such as themes, widgets and menus.
7. Plugins
Plugins are small pieces of software that add functionality to your website. For example, there are plugins for SEO, social media or the contact form.
8. Users
In users, you can add people and manage users. This allows multiple people to log in to your website.
9. Tools
You only use this option if you want to import pages from an old WordPress.
10. Settings
In settings you can adjust several things, think of the title and subtitle, the url and the display of your blog posts, but also the language and the date.
Look and feel
Now you know a little bit about what is possible is in WordPress and where you can find it. Next comes the most fun part of creating a website: choose a theme for your WordPress site. Make sure you don't choose just anything, the theme determines the look after all and the capabilities of the components of your website. Should you still doubt, you can always change the theme again. So you're not stuck with anything once you have chosen.
Additional Features
Now that you have chosen a design you can go Looking at supporting plugins. But be careful with plugins! Too many plugins can make your website slow or all the functionalities can become too much for the visitor. So think carefully about the function of the plugin you want to Going to install. Tip from us: download a plugin that protects you anyway against spam, a plugin that allows you to make backups and an SEO plugin to be on the right keywords to be found.
Surely now you're ready to make your pages Going to fill up! Good luck!