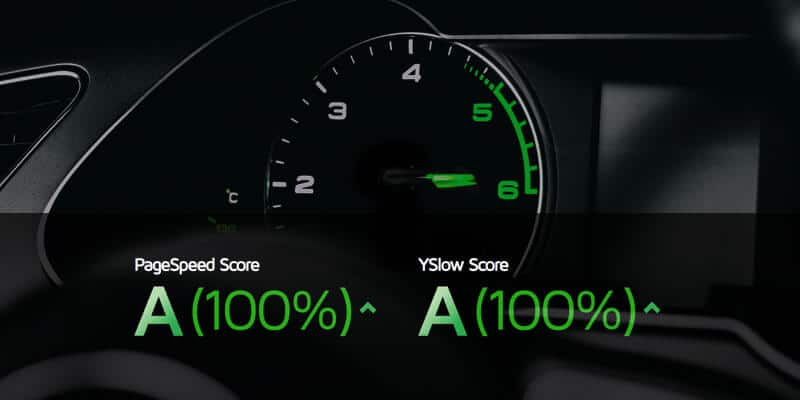 Have you ever heard about GTmetrix? If not and do you want to scan your website for speed, structure and many other factors? Then this blog is certainly interesting for you! This handy tool can give you a lot of information about your WordPress website. So read on! Everything for WordPress Optimization.
What is GTmetrix?
GTmetrix is an online tool that is often used by website developers, but everyone has access to this tool. With GTmetrix you measure how fast your WordPress website is and it immediately indicates where your points for improvement lie with regard to your website. Perhaps you have already read it in a previous blog, but the speed of your website is very important. Fast websites ensure that website visitors stay longer on your website and visit more pages.
Optimize website
As a website owner, that is of course what you want, because perhaps that is a potential customer. A fast website therefore ensures more user-friendliness and that not only makes your visitors happy, but also Google. And that in turn has a positive influence on the area of SEO and your ranking the search engines.
How does GTmetrix work?
But first, let's go back to how GTmetrix actually works. After entering the URL of your WordPress website in GTmetrix, you will see the following information:
Page Load Time / page load speed
Total Page Size
Request (s)
What does the GTmetrix test mean?
In the overview of the test you will also find six tabs:
Summary
Performance
Structure
Waterfall
Video
History


Loading speed
The number displayed at the page load time is the time it takes to load the page. This score does not apply to your entire website, but only to the page you have entered in the tool. Prepare yourself in advance: if your website is above 3 seconds, it is urgent to take action. The number under 'total page size' shows the size of your page.
Request
The smaller the page, the faster this page will also load. Try to get below or around 1MB. 'Request' indicates how many requests must be sent by your visitor's browser to the server before everything is loaded. Keep this as low as possible.
Technical Elements
'Pagespeed' focuses on the content of your website. This was developed by Google. 'YSlow Score' was developed by Yahoo and, in addition to the content, also looks at various technical elements of your website. Both scores are displayed in a letter and as a percentage. As far as the letters are concerned, A is the best score, and each subsequent letter is slightly less good. The percentages should be read as follows: the higher, the better. Under the "Waterfall" tab you will find everything that is loaded in the foreground and background on your website.
Insights
This is especially useful to check if you have 404 errors on your website and to check the size of your images. 'Timings' shows the stages of loading your website and with 'video' you can record a video of the loading of your website. This allows you to come to surprising insights. Finally, 'history' displays your history when an account is created with GTmetrix.
Improve and achieve results
In addition to the above data, you will also receive a list of suggestions that can improve the speed of your WordPress website. The order of these points is certainly important: the points for improvement at the top of the list also have the most impact on your website. When you immediately start optimizing your website, it is therefore a smart move to just finish the list. The triangle for each point gives you more information about how to make the adjustment. Please note! A 100% score is virtually not feasible, so don't be disappointed or frustrated if that doesn't work out either. An average Pagespeed and YSlow of 90% is already very positive.


Conclusion GTmetrix
No matter how fine and clear the insights of GTmetrix are, take the figures with a light grain of salt. And then we are not saying that you should not take the statistics seriously, but keep in mind that the tests are not carried out from the Netherlands. And that can cause a few milliseconds of delay and therefore slightly deviate. In addition, every website has points for improvement and that is why GTmetrix is not a test for which you have to pass 100%. Strive for the highest achievable and focus mainly on the indicated points for improvement. Also set priorities and make the right decision. Be sure that your website will be a lot faster afterwards!
Contact us
Can't perfect your score and you don't get above 90? Contact our WordPress specialists, they know what you can do to solve it. If you want to work on your optimization, a WordPress Maintenance Package can not hurt either. Check with our WordPress specialists. You can reach us on 030 20 72 488 or start a chat.