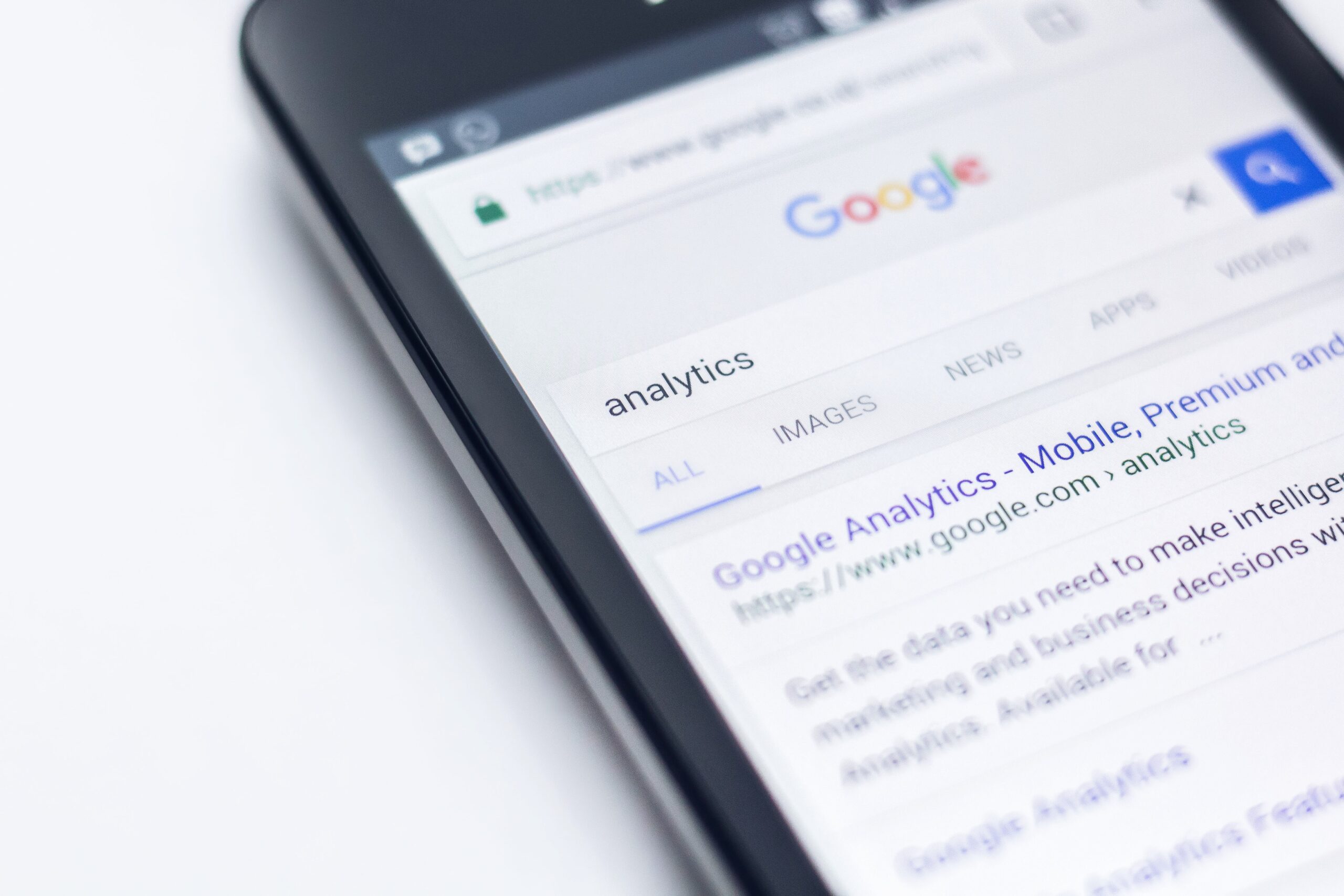 Looking for more traffic to your WordPress website? Let Google help you! And we don't mean through content creation, placing backlinks or investing in WordPress SEO… We are referring to featured snippets! In this blog we explain what featured snippets are exactly and how it works exactly.
What are featured snippets?
A featured snippet is a featured piece of text with an answer to a user's question. This short summary is displayed in a box at the top of the search engine, above the first search result. Featured snippets have a different style than the rest of the search results, which makes them stand out. The purpose of this text is to attract the attention of users within the results page and thus save users time.
What kind of snippets are there?
There are different types of snippets: paragraphs, bullet points, numbered lists, tables and YouTube videos.
1. Snippets with paragraphs
A paragraph snippet is probably familiar to you, because they are the most common in the search engine. It is usually a piece of text with an image, following a search question with the terms 'how', 'who', 'why' or 'what'. The goal is to give the user an answer to a direct question.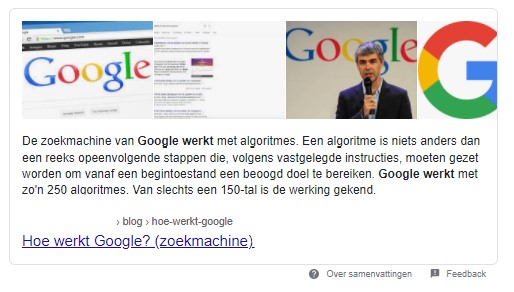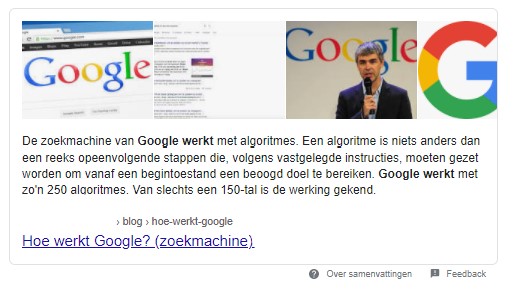 2. Snippets with bullets
In this snippet, Google creates a list of bullet points by displaying the subheadings from an article. In our example, we have chosen the most popular board games. Isn't that right? 🙂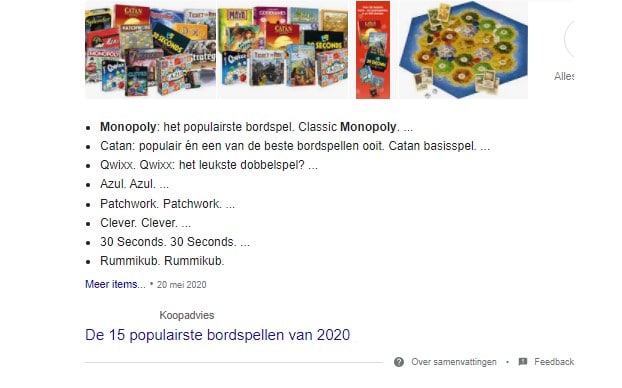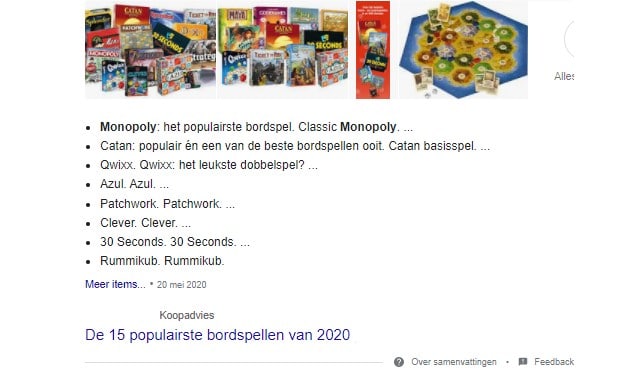 3. Snippets with numbered lists
If Google thinks that a user needs a step-by-step plan, the search engine displays a numbered list, in order to be able to complete the task about which a question has been asked.


4. Snippets with a table
When Google thinks it is useful to answer by means of an overview, a snippet with a table will be displayed. Usually not all information is taken from the existing table, but the search engine offers a short and powerful answer.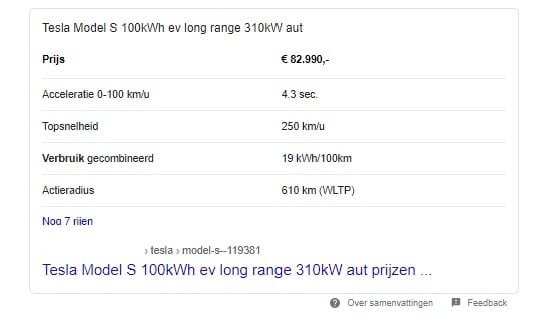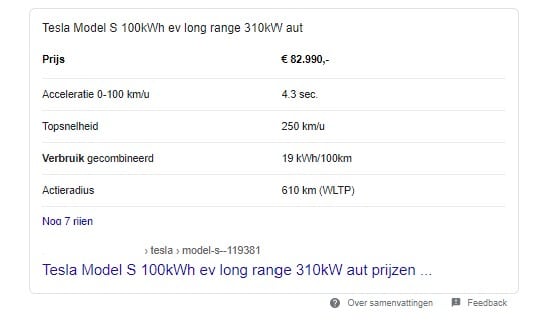 5. Snippets via YouTube
Google not only extracts text from websites to compile featured snippets, it is also possible to extract information from YouTube. Sometimes it is easier to follow a video than to read a piece of text, for example when following a manual.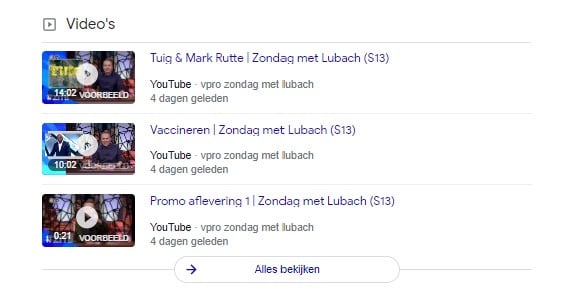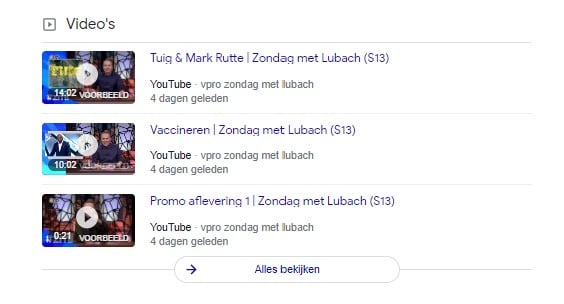 6. Snippets frequently asked questions
Nowadays, Google also pays attention to frequently asked questions on a website. The term used for this is FAQ (Frequently Asked Questions). On our website you will also see these regularly. The frequently asked questions should be answered to simple questions.
How do you manage to get a featured snippet?
Unfortunately, there is no direct formula to obtain featured snippets, but fortunately there are guidelines that increase the chances a lot. To do this, follow the following step-by-step plan:
Provide relevant and up-to-date information

You do not have to start creating new content right now, which will immediately cost you a lot of time. First, explore the possibilities to optimize your existing content. Look for outdated information yourself in featured snippets. Then try to 'steal' these positions, by giving up-to-date information that the visitor is looking for.

In addition, it is very important to look at the search terms that you use. Google makes some words in featured snippets bold, these words can give a valuable insight into the visitor's question. Make use of this knowledge and incorporate these words into your own content. Then there is a chance that you are eligible for a featured snippet.

Optimize your content

Google prefers content that answers direct questions, but also lists and tables. So check whether you can provide your content with bullet points, instead of just long pieces of text. Some tips for this are:

1. Use paragraphs to specifically answer a particular question
2. Use subheadings
3. Make lists to display and highlight certain steps
4. Use tables when it comes to answers that contain a lot of data

Make questions more specific with even more questions

The question "What is WordPress" is very general. So it's useful to ask even more relevant questions on that topic, for example:

1. Who made WordPress?
2. Who uses WordPress?
3. Why use WordPress?

The answers to the above questions together offer the perfect opportunity to elaborate in detail on a topic. The more questions you can answer within one post, the greater the chance that Google will highlight your content.

Make your website SEO proof

SEO is a big topic in digital marketing, but when it comes to featured snippets, it's enough to consider the following basic principles:

1. Use search terms
2. Make use of titles and subtitles
3. Provide your page with informative and eye-catching meta descriptions
4. Optimize the alt text of your images
5. Create slugs from targeted search terms
Why featured snippets?
Featured snippets offer a great opportunity to highlight your WordPress website in the search results. Working on this might be the easy way to get free traffic. There's no guarantee, of course, but compared to all the other ways to be prominent in the search results, it takes much less time and doesn't incur any costs. So why not get involved?
Need help? Get in touch!
We are curious about your results! If it does not work, you can always contact our WordPress specialists. Do you have questions or are you looking for SEO help? Please contact us by calling on 030 20 72 488 or via live chat. Do you no longer want to be busy with maintaining your website and do you think it actually takes too much time? Check out our WordPress Maintenance Packages.