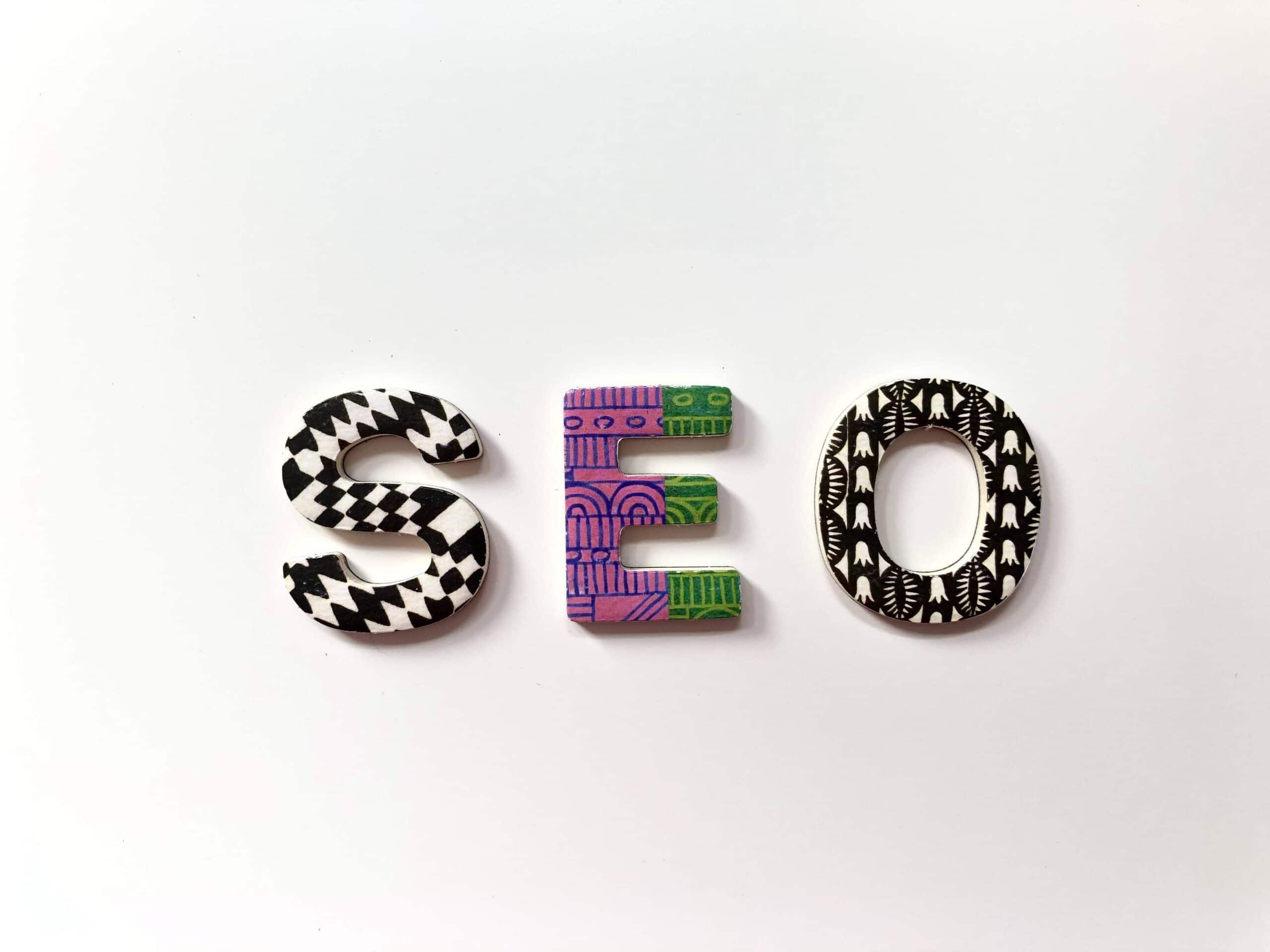 For anyone who wants to receive more visitors on the website, search engine optimization is an important part. These so-called SEO texts ensure that you are easier to find in search engines, so that you can attract more visitors and attract more customers. Writing SEO texts is not very difficult, but can sometimes be a big step to start. That is why we have drawn up an extensive step-by-step plan for you, which you can use in a structured way. This way you also write the very best SEO-optimized texts. Before we start, we first explain what SEO exactly entails and we discuss the benefits of an SEO text.
Writing SEO texts, what does that mean exactly?
SEO stands for Search Engine Optimization, which quite literally means search engine optimization. You make the content on your website better suited to appear higher in search engines. All this happens in an organic way, so that no results appear forced or paid higher in Google. This makes SEO very interesting, because you do attract more visitors to your website, without paying more for it. You achieve SEO by optimizing your content as well as possible for a search engine. You often do this by using a certain keyword more often, as well as clearly defining who should be looking for your product or website. How you can apply this concretely, you can read, just like all other tips, later in this article.
Advantages of SEO writing texts
SEO not only ensures that you appear higher in search engines such as Google . There are also plenty of other benefits. This way you get a higher Click Trough Ratio, which means that more people click on your website. By working on SEO, you are not only easier to find in search engines for people who need your product: your texts are also better tailored to your target group. With a so-called Call To Action (CTA) you ultimately ensure that visitors to your website actually do what the usefulness of the website is, for example purchasing your product. All of the above ensures more visitors to your website. All that traffic is nice, but of course you want people to actually do what you attract them to your website for. This is certainly possible. Follow the tips below!
Step-by-step plan for converting SEO texts
In 13 tips we explain how you too can apply SEO for your own website. We explain exactly what a certain step entails, but also what you can do concretely for this. This way you too become a real SEO expert.
Determine the search intent
Before you start writing your SEO texts, it's important to find a keyword. You do this by means of a keyword research, in which you will process relevant keywords in your text. These words then increase your visibility in search engines.
It may seem tempting to search for keywords that appear in most searches. However, this is not always the best choice. This has everything to do with the search intention of your target group. The search intent can be described as the ultimate goal that the person behind the search has.
The better your texts match the search intent of your target group, the higher you will eventually rank in Google. Search engines quickly realize that the content and the search intention of the user do or do not match, which is immediately visible in the results shown. Does the text not fit well with the search intent, it is not the best result for the user and you will not appear high in Google. But, what do you have to do concretely to find out the search intent?
Step 1: View the current ranking
Simply search for your keyword yourself and view the SERP (or all the results you see on the first page). Analyze which results you see the most. Also determine whether these are previously blogs, landing pages, category pages or service pages. also check if you see images, videos or featured snippets in the SERP.
Step 2: View the current formats
Then see in which formats the most common results are written. Do you mainly come across blogs that explain everything step by step? Or are you more likely to see reviews, recipes or blogs full of lists? These examples can show what people find important when they search for your chosen keyword.
Analyze competitors
Now that you have figured out what content you want to use and in what format you are going to pour it, you can start thinking about what exactly you want to write. For this you can look at the SERP again, although this time you limit yourself to the first 3 or 5 results. With a special tool for SEO you can perform a so-called gap analysis. You can perform this analysis via SEMrush. You choose the URLs of the highest scoring websites from the SERP and enter them. Semrush then shows you the most common keywords, including the search volumes that go with them. Keywords that overlap between the different pages are placed higher in the ranking. With these keywords you can improve your own SEO text. This helps you go in a clear direction with your own text. In addition, your text is also better found, since the content matches the wishes of the visitors.
Relevant links
Without the use of links, you can barely appear high in the rankings. Internal links are important here, but external links are even more important. When other websites of other parties link to your website, your texts are greatly appreciated. According to the search engines. These backlinks are best obtained in an organic way. You do not pay any money for this, but these backlinks arise without asking for it. So you have little influence on this.
Still, you can do more than simply wait until you get an organic backlink. With the same tool as in the previous step, SEMrush, you can look at the backlinks of the competitors. SEMrush then shows you which backlinks are used on other pages in the SERP. You can also immediately see which anchors have been used for this. What can you actually do with this? Here's the thing: when another site links to your page, your page is found interesting enough to share the information on it with others.
Once you understand why people link to certain pages, you can use that to your advantage. If there is a lot of linking to a specific page because something is explained here on the basis of a study, bullet points or a manual with icons, you can also apply this for your own site. Apparently, the visitors of that other site find this interesting, so this can also work for your page.
Write a good text
You can now start actually writing your text. A tip is extremely important here: really write the text for your audience. Make sure that your text is pleasant to read at first. You do not want to overwhelm the visitors of your website with information, but try to guide them better through the text. Therefore, actively look for ways to improve the text. Just like with people, a first impression of a web page is important.
Do not confront visitors directly with long pieces of text, but use subheadings. This helps break down the text and guide the reader better. Also use bullet points, colored blocks with important information or different colors. The use of different forms of media can also help. So add some images, graphs, videos or just what fits your text. Offering information in a different way also helps the reader to absorb the text better.
Use a good introduction
With a good introduction to your text, you make readers curious and keep them so that they will definitely read the rest of your text. Implementing this in a good way is often very difficult. A good tip: write the introductions for your texts only afterwards. You already know where the text has gone and help you to write both a catchy and informative introduction. For a good introduction, you also need to know what your target audience finds important. Also, you almost have to pretend to be a sales person by actively selling the text to the reader. This sounds very difficult, but in the end it is not higher mathematics. To help you get started, we'll give you a few quick tips. For example, you can start your introduction with a:
Problem: problems among the readers generate recognisability, so that the readers are immediately triggered to continue reading
Pain point: this is a step beyond a problem. So go deeper into the problem and why it is so annoying for the reader.
Solution: Fall right in with the door and tell the reader that you can solve the problem he or she has.
Statement: explain why a problem is important to solve
Create a table of contents
A table of contents is going to bring you more than you can imagine. First of all, it is nice for the readers who open your site: they know exactly where they stand. They can then decide for themselves whether they actually want to read this text. This is especially applicable to longer texts. By making the parts in the table of contents clickable, your readers can go directly to that part of your text that is important to them.
Maybe you already knew what SEO meant and what the benefits were, so you wanted to jump straight to the step-by-step plan. This can also be the case for your readers, so be sure to build in a clickable table of contents. A good table of contents also involves good subheadings. These provide structure to the text and explain it to the reader at a glance. In addition, headings are important for adding keywords in your SEO text.
Finally, a table of contents can get you sitelinks in, for example, Google. These are clickable links to an item from the text, such as a clickable table of contents. Visitors can therefore jump directly from the search engine to the relevant part of your text.
Come up with good headers
The headers are not only important for a good table of contents. Headers in your text can already help you structure your text. This is then also more pleasant for the readers of your text. Readers can then also see from the headers which pieces they want to read and which pieces they do not. With good headers, it becomes clear to them what information will be given in the next piece of your text.
So always make sure that the header above a piece of text also matches what you say next. For example, name keywords from the piece of text, or literally mention what you are going to discuss. Think of 'examples', 'benefits' or 'applications'.
Come up with good page titles
The general title on your page is also of great importance. No matter how good your content is in the end, without a good title, no one will click on the text. So make your title a real eye-catcher, instead of a simple summary of a few words that the text is about. Here are a few quick tips at a glance:
Use adjectives. The more powerful, the better. Make everything more susceptible and clearer to your audience. Use words like "surprising," "best," "smartest," "worst," "biggest," and so on.
Use numbers. Do you have a list or a list? Then mention the number of items you are going to discuss. Then your visitors immediately know where they stand. For topics that are subject to change, you can also safely include the year in the title.
Insert parentheses or dashes. By putting data in parentheses or breaking your title with a dash, the text becomes 'broken', as it were. This helps to separate the information from each other and to make your title stand out.
Place the keyword at the front of the title. This makes it immediately clear to readers what the text will be about. In addition, your text will then automatically be placed higher in the rankings of search engines.
Come up with good meta descriptions
The meta description does not appear in your text itself, but is extremely important on search engines. The meta description is everything you see from the website in the search engine. Often that is the title of the article, the link to the page and a short description of the link.
While the meta description doesn't help you rank higher in search engine rankings, it does help your readers click on your link faster once they've found it. By flying your meta description as if it were an advertisement, you can 'sell' the link to potential visitors that makes many people want to click on it. And that in turn helps in the final listings within search engines.
In any case, include the most important search term in your meta description. This is printed in bold by, for example, Google, so that it is noticeable that the search term will in any case come back on the link. Further, provide the description of the link with a brief summary of what you are going to say, or use the first lines of the introduction when it is rock solid. Another tip: with the use of emojis, your meta description stands out more, which often leads to more clicks.
Write comprehensible texts
So you really write a text for the reader, not for yourself. Therefore, do not use too many words that you as a person often use, but take into account the average reading audience within the Netherlands. By focusing on this, you do not exclude any person within your target group. This comes down to using B1 language level. More than 95% of the Dutch can read and understand these words well. And even though many people can read and understand more difficult words, they prefer to choose an easier text.
You mainly write comprehensible texts by using short sentences and especially staying away from complicated words. So do not sprinkle with your large vocabulary, but keep it simple. If you are unsure whether your used words fit within the B1 language level, there is an appropriate site for this: ishetb1.nl. On this site you can enter your text, which then filters out all words outside the B1 level. Based on the suggestions the site gives you, you can then improve the text.
Start with important information
This principle from journalism also applies perfectly to the writing of web texts: an inverted pyramid. You always start with the most important information. The text then expands into less important information. The further you read, the more details can be discussed to finally arrive at background information.
This principle does not fit well with every text, but is recommended as much as possible. The reverse principle should be avoided at all times. Some copywriters think that it is wise to only name the most important information at the bottom of the text, although this has the opposite effect. Instead of keeping visitors on your website longer, you just make them frustrated that they can't find the right information. This ensures that they click away faster. Of course, that's exactly what you don't want. So put the most important information at the top of the text (or after a short and concise introduction) and then elaborate on less important matters.
Write for your target audience
In addition to using B1 language level, there is another important thing that you have to take into account when it comes to your target group. Are you writing the text for a specific target group? Make sure you use their jargon. Show that you understand the niche you're writing for. If you do not do this, you will immediately fall through the basket. This makes your text less credible and people leave your website faster. So use words that are common in the language used by users from this world. Always explain them to the visitors who have just a little less knowledge of them, so that you do not lose them. Are you not aware of the jargon? Then simply read up on other websites on the same subject.
Use CTAs
Of course, you don't write texts for nothing: you want them to contribute to your business. To entice customers to do this, but you use CTAs. You add these calls to action to guide customers to the next phase of your company's marketing funnel.
Many people will immediately want readers to become customers, but this is often too big a step. By tackling this with the use of CTAs, you make the step smaller and the chance of success greater.
CTAs often go for small and subtle steps forward. For example, let readers quickly sign up for the newsletter at the end of your text, or process this option somewhere on the page next to the text. You can also link readers to another article on your website so they can stay engaged with your brand for longer.
Writing SEO texts: all tips at a glance
So, you could almost call yourself an expert in search engine optimization (SEO) right now. By using these tips you will almost always see immediate results with your next texts. Your content not only scores better in all kinds of search engines, but is also even more useful for all your readers. Gain a lot of experience now and you will see that it is always a bit easier. We conclude with all the tips briefly for you at a glance:
Determine the search intent
Analyze competitors
Relevant links
Write a good text
Use a good introduction
Create a table of contents
Come up with good headers
Come up with good page titles
Come up with good meta descriptions
Write comprehensible texts
Start with important information
Write for your target audience
Use CTAs